---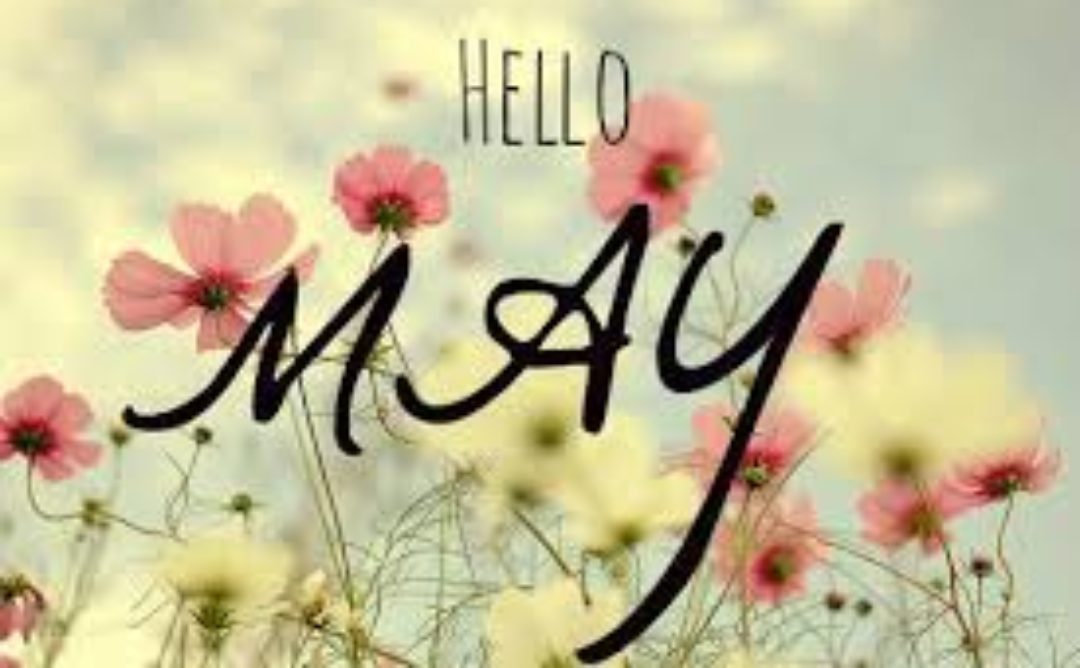 MONTHLY NEWSLETTER - May 1, 2017
Dear Parents,
"Merry Month of May!"
We hope you all had a wonderful Spring Break and a Blessed Easter season. We thank you for cooperating with us to collect monies for "Rice Bowls". We collected about $ 287 dollars. Your support helps families around the world through Catholic Relief Services' development projects. By setting this example we hope our children will continue to learn sharing with those who are in need which is the virtue of charity.
Our themes for May will include Mother's day, sunshine, seeds, plants, flowers and vegetables. Our students have been planted seeds in their own terrariums and observing how they grow.
Summer time is near. Our Parish will offer a Summer Program from July 17-August 24th (Monday - Friday) for 5-10 years old students. The registration form is available now. You can enroll your child and help us by inviting your friends, please. Thank you.
Happy Mother's Day to all Moms!
Love & Prayers,
Sister Trinh Nguyen & Sr. Huong Vu (LHC)
PS: IMPORTANT DATES:
May 29

Memorial Day (No School)



June 01

Graduation Day (Last Day of School)



Graduation Program @ 10:00AM –12:00 - June 1, 2017
Welcome and Greeting: 10:30AM
Performance
Video: Class room activities
Certificate of Awards
Vote of thanks
Graduation Party
MAY BIRTHDAYS:
MCKAYLA 5/03
OSCAR 5/21
JOSEPH 5/23
Highlights this month: Theme: Growing and Changing (cont)
LESSON PLAN (Pre-K):
*Writing: Review A-Z.
*Math: Review 1-20
*Science: The Environment, flowers, and plants.
*Religion: Mary, Mother of God and our Mother.
LESSON PLAN ( 3 years old):
OVERVIEW

- Identify the parts of a plant
- Learn what is required for plants to grow
- Plant seeds and observe the growth of plants
- Become familiar with common plants and flowers in the community
- Plant an "Alphabet Garden"
VOCABULARY:
Plant, seed, stem, root, flower, petal, leaves, soil, garden, worm, bee, butterfly, gardener, sun, water……………..
Quý phụ huynh thân mến,
"Xin chào Tháng Năm vui vẻ!"
Hy vọng quý phụ huynh đã có một kỳ nghỉ Xuân tuyệt vời và một mùa Phục Sinh Hồng Ân. Cảm ơn quý phụ huynh đã hợp tác để giúp các bé góp tiền cho "Bát Cơm Tình Thương". Chúng ta thu được khoảng $ 287 USD. Sự hỗ trợ của quý phụ huynh sẽ giúp các gia đình trên toàn thế giới thông qua các dự án phát triển Catholic Relief Services. Bằng cách này chúng ta hy vọng các bé sẽ tiếp tục học hỏi chia sẻ với những người kém may mắn hơn và qua đó thực hành đức bác ái với người khác.
Chủ đề Tháng Năm của chúng ta sẽ gồm có Ngày Của Mẹ, ánh nắng mặt trời, hạt giống, cây, hoa và rau. Các bé đã trồng những hạt giống trong vườn kiểng của các bé và sẽ quan sát sự phát triển của chúng.
Mùa hè đang gần kề. Giáo Xứ chúng ta sẽ có Lớp Song Ngữ Mùa Hè từ 17 tháng Bảy đến 24 tháng Tám cho các em từ 5-10 tuổi. Học từ Thứ Hai đến Thứ Sáu. Đơn ghi danh đã có sẵn. Quý phụ huynh có thể ghi danh cho con em và xin giúp mời gọi bạn bè quý phụ huynh. Xin cảm ơn.
Chúc Mừng Ngày Hiền Mẫu đến tất cả các người Mẹ!
Yêu Thương và Cầu Nguyện
Sơ Trinh Nguyễn & Sơ Hương Vũ (LHC)