---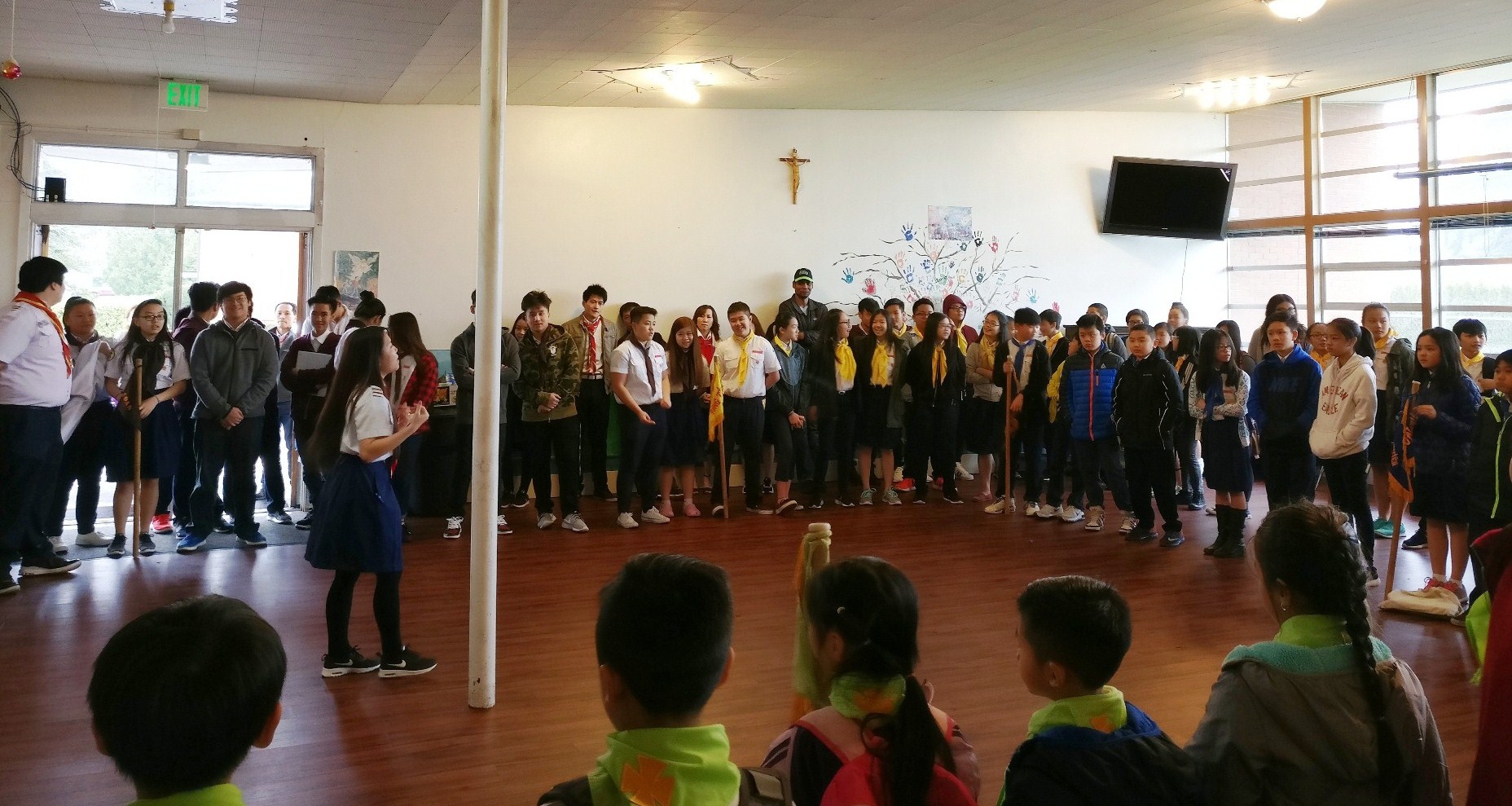 April and May Activities of the Vietnamese Eucharistic Youth Movement (VEYM) Group
Our youth group started the new year on Mar 26th. We currently have over 100 students registered and more coming, 21 active youth leaders and 7 laypersons.
To start off the year, we have quite a few events planned for April and May, which I would like to share with you as follow:
1. Monthly Youth Leaders Meeting to prepare for our upcoming events: Sunday, April 2nd and Sunday, May 7th
2. Parents Meeting: Sunday, April 2nd
3. EM and Ushers for Holy Masses: April 2nd, April 9th, April 23rd, April 29th, May 6th, and May 7th
4. Taking part in reenacting the Stations of the Cross: Palm Sunday, April 9th
5. Easter Egg Hunt in collaboration with other youth groups in the parish and open to everyone: Sunday, April 16th at 1:30pm
6. Parish Youth Mass & Youth Day: Sunday, April 30th
7. Flag ceremony, Students of the month recognition, Birthday wishes, and Holy Rosary time in honor of Mary and the month of May: Sunday, May 7th
8. Student Team Leaders & Student Team Assistants Trainings at our chapter: 4 Saturdays - April 29th, May 6th, May 13th, and May 20th
9. Student Team Leaders & Student Team Assistants Training Camp with Auburn and OlympIA chapters: Friday - Sunday, May 26th - 28th
Besides these events, we also have our regular classes on Sundays.
Please share and pass on this information to other committees and members of the parish. If you have any questions, comments, or concerns, please do not hesitate to contact me.
Lastly, thank you very much for your help and support. Please continue to support us and keep us in your prayers so that we may accomplish our plans.
In Christ,
BaoTran Doan
------------------------------ ------------------------------ -----------
President of Vietnamese Eucharistic Youth Group
"St. Therese of Lisieux" Chapter - Tacoma, WA
------------------------------ ------------------------------ ------------