---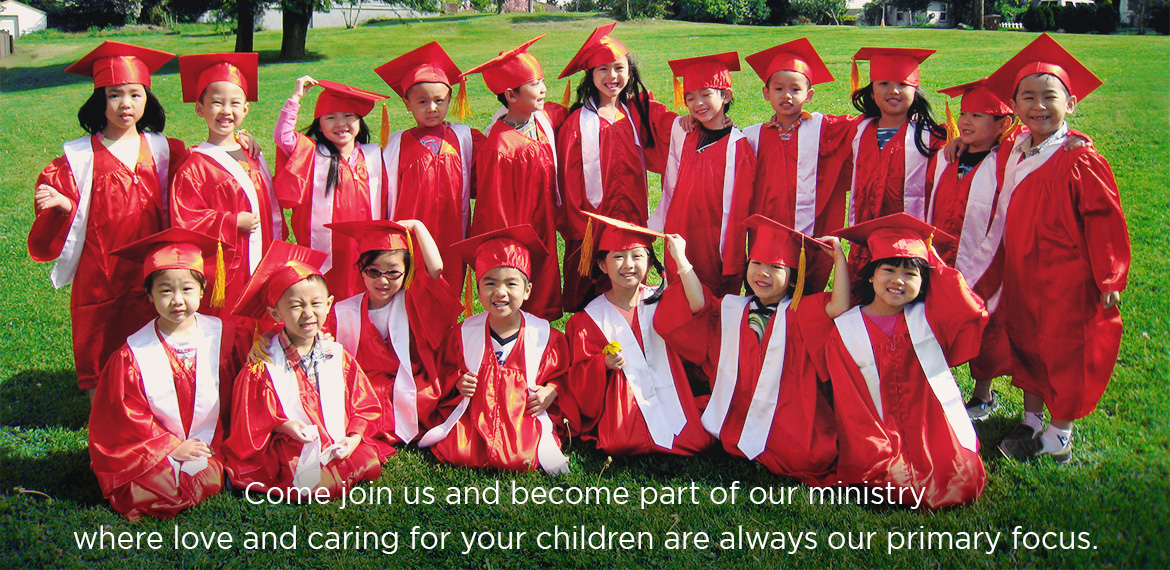 Pre-kindergarten of St Ann
Attendance at St. Ann Childcare Center will be a year filled with positive growth and development that will give your children the ability to move forward in their continuing educational experiences with self-esteem, confidence, maturity, and academic readiness. The program provides children with a strong social, emotional, spiritual, and academic foundation for their education, all for about what you would spend on daycare.
Pre-kindergarten is a very special time for your children!
The first step is the most important – give your child something special. This will be your child's first experience in school. A new step in their life is beginning. A step in the right direction.
GOALS
Our main goal for the children in their first year at our Center is:

To provide a stimulating Catholic Christian environment in which our children will grow and learn.




To use a bilingual approach (Vietnamese – English) to develop language skills, oral and written.




To foster a love of learning and help to build a strong foundation for faith and academic success.




To ensure that the social, emotional, spiritual, and academic components of our program come together to create a well-rounded educational experience for children




To expand the child's skills and perception of the world in which God has placed us.




To offer children a unique opportunity for an excellent early childhood experience.




To assist parents in the education of their children and to encompass the total learning experience for the child.




To develop a core curriculum that stresses the goal of successful preparation and transition to a Kindergarten classroom.



ADMISSION
4-hours session and 2 sessions are available.




Accepts 3 and 4 year-olds.




Certified teachers with background in Early Childhood Education.




Program emphasizes academic readiness, spiritual growth, development of fine and large motor skills, socialization, and language development.




The class has a maximum of 16 students with two Sisters.




There is no required uniform. Children dress in comfortable play clothes.



CONTACT
Address: 7025 South Park Ave, Tacoma, WA 98408
Phone: (253) 592 – 3025 or (253) 973-8758
http://www.trparishes.org/early-learning-center/