---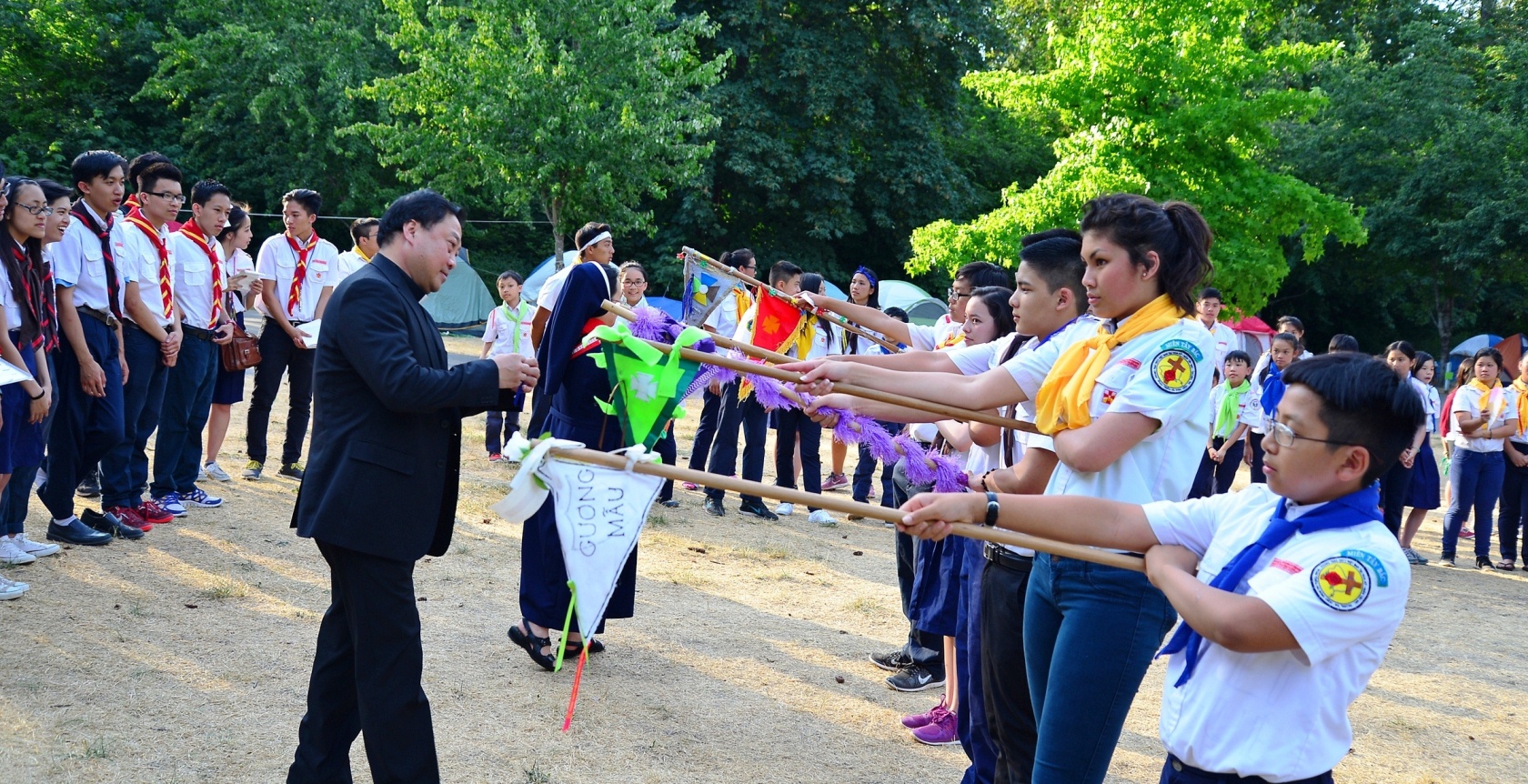 September and October Activities of the Vietnamese Eucharistic Youth Movement (VEYM) Group
Dear Father Tuan, Sisters, and parishioners
I hope you all are having a good summer!
I would like to share with you some activities that our youth group have in the upcoming months of September and October:
1. Three Northwest Regional Training Camps for Youth Leaders Level I, Youth Leaders Level II - Knights of the Eucharist Division, and Laypersons at Mayfield Lake campsite (Mossyrock): Friday - Monday, September 2nd - 5th
2. Summer Fieldtrip for Companion Division (age 12-14) - picnic and BBQ at Owen Beach: Saturday, September 10th
3. Monthly Birthday Wishes, and Students of the Month Announcement: Sunday, September 11th and Sunday, October 2nd
4. Monthly Youth Leaders Meeting to prepare for our upcoming events, especially our Feast Day celebration (Oct 2nd) - Bingo Night: Sunday, September 11th and Sunday, September 25th
5. Ushers and EM for 5pm Holy Mass: Sunday, September 11th and Sunday, October 2nd
6. Our Chapter's Feast Day - Patron Saint Therese of Lisieux: Saturday, October 1st
7. Our Feast Day Celebration - Bingo Night "Cánh Hoa Têrêsa (The Little Flower)" consisting of performances, food, bingo, prizes, and other entertainments at St. Ann Church basement: Sunday, October 2nd
Besides these events, we also have our regular classes on Sundays. Please share and pass on this information to other committees and members of the parish. If you have any questions, comments, or concerns, please do not hesitate to contact me.
Lastly, thank you very much for your help and support. Please continue to support us and keep us in your prayers so that we may accomplish our plans.
In Christ,
BaoTran Doan
------------------------------ ------------------------------ -----------
President of Vietnamese Eucharistic Youth Group
"St. Therese of Lisieux" Chapter - Tacoma, WA
------------------------------ ------------------------------ -----------