---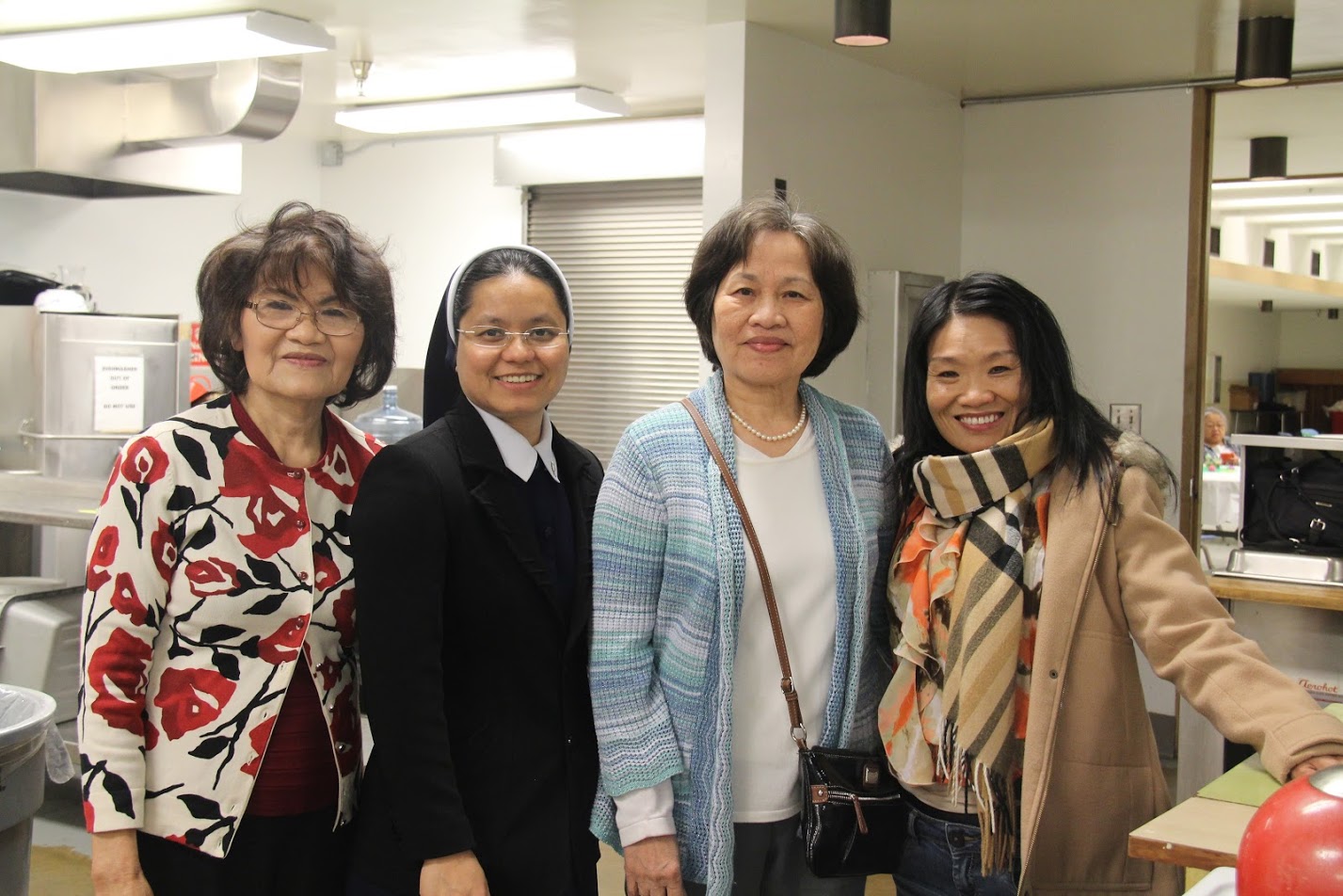 Luncheon to Honor All The Elders in Our Congregation
Thursday April 20, 2017 @ 12 noon, Sister Hằng held a luncheon to honor all the elders in our congregation @ St Ann's basement. The outcome was low in number & not remotely close to what we had hoped for. At most four tables of 8 were utilized. Although low in number, all the attendees still bonded & a good time was had by all.
After our stomachs were fully satisfied Sister Hằng held a raffle where half dozen tickets were chosen @ random. The winners were able to pick out a gift of which the last two remaining winners were awarded gift cards supporting local grocery stores. No one went home empty handed. Each & every attendee went home with a gift in hand which consisted of colorful Easter eggs filled with candy/chocolates as well as a bracelet rosary all enclosed in a beautiful gift package. First & foremost we would like to thank Sister Hằng who put time aside, coordinated & made it all happen. It was a success because she took all the care in the world. Secondly we would like to thank all the people who with their loving hands prepared all the delicious food as well as desserts. There was something for every pallet ... some American staples & others Vietnamese staples including fried chicken, mac & cheese, potato salad, egg rolls & stir fried noodles & many more. Last, but definitely not least, we appreciate you Miss Ánh for all the great photos you took throughout for us to commemorate the luncheon.
We hope to see you all next year. May God bless you & keep our country safe in His tender loving care.
Ngô Mỹ Hằng